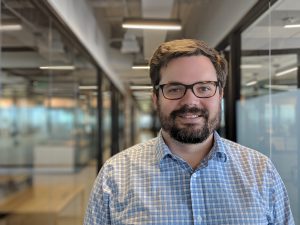 Ready Colorado is proud to announce it has hired Tyler Sandberg as its new Vice President, helping to grow the reach and impact of the state's leading conservative education reform organization.
Tyler comes to Ready Colorado from EIS Solutions, where he was a Senior Project Manager helping corporate, non-profit and political clients navigate communication and political challenges, while running candidate, issue, and independent expenditure campaigns.
"The hiring of Tyler Sandberg is proof that Ready Colorado will be a force to reckon with from the ballot box to the state capitol," said Luke Ragland, President of Ready Colorado. "His expertise in electing some of Colorado's boldest reformers is a welcome addition to our growing organization and a sign of the commitment that Ready Colorado has to shaping education policymaking at all levels of government."
In 2014 and 2018, Tyler served as Campaign Manager for Congressman Mike Coffman, and ran Coffman's Washington, D.C. office as Deputy Chief of Staff in 2015. He was recognized by Roll Call in 2014 for running one of the best campaigns in the country.
His history with Ready Colorado goes back to its origin, as Tyler helped co-found Ready Colorado with Josh Penry in 2015, and has been doing battle in the political trenches on behalf of education reform policies and leaders ever since. In 2016, Tyler spearheaded independent expenditure efforts that elected education reform champions CU Regent At-Large Heidi Ganahl, State Senator Kevin Priola, and State Senator Bob Gardner – beating out avowed opponents of reform in primaries and general elections alike. He did the same in 2018, running independent expenditure efforts that successfully elected State Representative Colin Larson and helped re-elect State Representative Lois Landgraf.
"I am honored to be joining the Ready Colorado team full time, working towards building a more equitable and higher quality system of education in Colorado," said Sandberg. "I believe deeply in Ready's mission to strengthen school choice, improve accountability and expand innovation throughout our K-12 system."
Ready Colorado is the state's leading center-right education reform organization. We believe the touchstone of our education system should be choice – that no one system of schooling should have a monopoly over opportunity.
Parents should have the ability to send their kids to the school that will help their children thrive, regardless of type. Ready Colorado believes that the education system needs to focus more attention on the needs of students and families, and less on the system itself. Schools, districts, and the state should be more accountable to parents and taxpayers.
Outside of work, Tyler sits on the board of the African Leadership Group, an organization dedicated to the integration and civic participation of the African immigrant community in Colorado. He is married to Kelsie Sandberg, Development Director for Unite America. They live in Aurora with their two golden retrievers, Gili and River.