The National Assessment of Educational Progress (NAEP) is the only test given in all 50 states, and it's conducted every two years with students in 4th and 8th grade. Due the comparison it provides for schools across the country it's become widely known as the "nation's report card." The results from the most recent test have not been positive, with reading scores dropping across the country and yawning achievement gaps remaining between white students and students of color.
But there was a notable positive finding buried in the results – and a finding that speaks powerfully to the importance of school choice. Ready Colorado decided to break out the performance of Colorado's charter schools by themselves and compare them to how students in all 50 states performed.
What we found was astounding.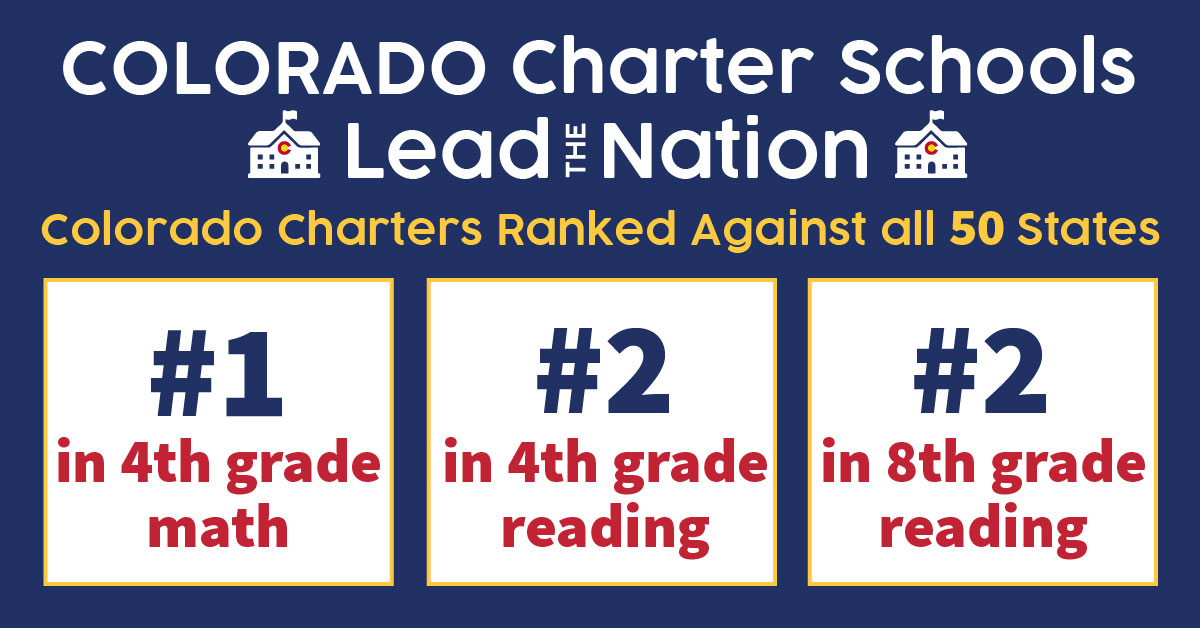 If Colorado charter schools were their own state, they would be #1 in the country in 4th grade math and #2 in the nation for both 4th grade reading and 8th grade reading. Colorado charters were top five in both math and reading in all grades tested.
The numbers don't lie. School choice works. Colorado's charter schools, as a whole, are undeniably serving their students well.
It's even more astounding when you consider that charter schools in Colorado receive less funding per student than traditional schools and they serve a higher percentage of students that are English Language Learners (ELL) and students of color.
Charter schools in Colorado are proof that school choice works and that all students can succeed if given the right environment and opportunity.